"You Are Being Tested, Do Not Worry."
on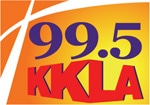 Become A Sponsor
Would you like your business to be advertised on my show?
Thank you to our Sponsor Jerk Wings Cafe
Craving some traditional Jamaican home cooking? Stop by Jerk Wings Café to get your fix, with our famous Jerk Wings only $1 each on Wednesdays! Dine in or place an order for pick up at our restaurant located at 8300 Tampa Ave, Northridge California 91324. Or place an order for delivery with Postmates, DoorDash, or Uber Eats. Need food for an event? We have catering options for any occasion including corporate events, wedding receptions, conferences, birthday parties, graduations, cocktail parties, business meetings, and more! We'll work with your budget to make your affair a special event. Contact us at 747-237-7244. Call us today!
Our sponsor Jerk Wings Café will have their commercial aired on "You Are Being Tested, Do Not Worry" at 99.5 KKLA, a well-known Los Angeles radio station. The show is broadcast every Saturday at 4:30 PM and the program will air on:
99.5 FM KKLA
KKLAKKLA.com
KKLA App
iHeart Radio
Tuneineradio.com
Christainradio.com
Alexa Smart Speaker
iTunes
Speaker and Show Podcast: https://omny.fm/shows/you-are-being-tested/playlists/podcast/embed?style=cover
This means that not only will I hit the LA market, but also influential markets across the nation, such as New York City. Nashville, and other major U.S. venues.
Do YOU want to sponsor our program?
In this role, your business would provide $500 as advertising payment weekly, and in turn, I will promote your company as the show's official sponsor. If you would like to be a sponsoring advertiser for my show on multiple occasions, you may reach out to me for pricing. I've been told there are approximately 60,000 who tune in each weekend to KKLA 99.5 FM. The average quarter-hour for that Saturday afternoon block ranges from about 1200-1800 listeners-and those are just the people using a radio. These numbers do not include listeners who prefer other devices. There is a constant influx of new listeners and it seems like a great place to advertise your business.
Alternatively, your company can provide information on the products you sell and special offers that the listeners can benefit from for a limited time. Now is a time when people are looking for a motivational message of inspiration. I am confident I can bring many listers to this platform. If your company is interested in being my official show advertising sponsor, please reach out to me using the form below.
Thank you and stay healthy. Make it a great day and week,
MarieZQ
Get in touch with Me
Please use this form if you would like more information about sponsoring the radio show "You Are Being Tested, Do Not Worry" on KKLA on air at 99.5, or online at KKLA.com, iHeart Radio, TuneInRadio.com and on an Alexa Smart Speaker.