"You Are Being Tested, Do Not Worry."
on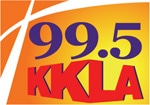 Become A Sponsor
Would you like your business to be advertised on my show?
MarieZQ Ministries Official Sponsor Opportunity:
I am an IAW influencer, motivational speaker, and author who has survived difficult challenges. After I survived cancer I began to think deeply about my purpose in the world and my calling. My goal in life is to help others now. I began with volunteer speaking engagements for the American Cancer Society and released my motivational book, "You Are Being Tested, Do Not Worry." The book encompasses the truth behind the struggles everyone goes through in life and how faith will help anyone get past life's challenges. It was written with the intention to inspire others who are enduring a loss, tragedy, illness, or life-changing event to keep going and not lose sight of what matters. As I face my own struggles in life, I always aspire to keep a positive attitude, faith, and the ability to inspire others to strive for a better future.
I will host my own show "You Are Being Tested, Do Not Worry" with 99.5 KKLA, a well-known Los Angeles radio station. My show is every Saturday at 4:30 PM and my program will broadcast on KKLA.com, KKLA App, iHeart Radio, Tuneineradio.com, Christianradio.com, and Alexa Smart Speaker. This means that not only will I hit the LA market, but also influential markets across the nation, such as New York City. Nashville, and other major U.S. venues. However, I think my efforts would go even farther with your company advertising on my show as my official sponsor.
In this role, your business would provide $250 as advertising payment weekly, and in turn, I will promote your company as the show's official sponsor. I only seek two companies advertising on my show weekly. If you would like to be a sponsoring advertiser for my show on multiple occasions, you may reach out to me for pricing. I've been told there are approximately 60,000 who tune in each weekend to KKLA 99.5 FM. The average quarter-hour for that Saturday afternoon block ranges from about 1200-1800 listeners-and those are just the people using a radio. These numbers do not include listeners who prefer other devices. There is a constant influx of new listeners and it seems like a great place to advertise your business.
Alternatively, your company can provide information on the products you sell and special offers that the listeners can benefit from for a limited time.
Now is a time when people are looking for a motivational message of inspiration. I am confident I can bring many listers to this platform. If your company is interested in being my official show advertising sponsor, please reach out to me using the form below.
Thank you and stay healthy. Make it a great day and week,
Marie
Get in touch with Me
Please use this form if you would like more information about sponsoring the radio show "You Are Being Tested, Do Not Worry" on KKLA on air at 99.5, or online at KKLA.com, iHeart Radio, TuneInRadio.com and on an Alexa Smart Speaker.